Broker Fair 2021 Logo Becomes an NFT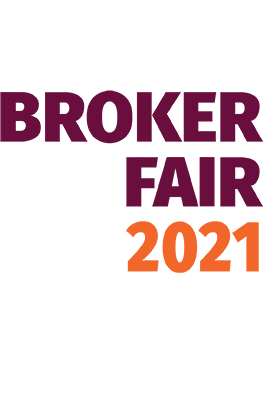 The logo for Broker Fair 2021 has wound up on the Ethereum blockchain as an NFT, courtesy of deBanked. An NFT is a non-fungible token that can be linked to an a real-world or digital asset, which in this case is a picture file. deBanked says that the NFT can be viewed using an Ethereum wallet app like MetaMask, for example. NFTs can be transferred to other parties that have an Ethereum wallet or simply held on to. Their existence is governed by a smart contract, which deBanked deployed.
So we'll see you on the blockchain but also in person on December 6th at Convene at Brookfield Place. Don't wait until it's too late to register! Get your tickets now.